WARNING:

The pictures near the bottom of this page may be distressing to some viewers!

(They were a little distressing to me.)
The ER X-ray of the fibula fracture on July 10th:


A close-up of the fracture part: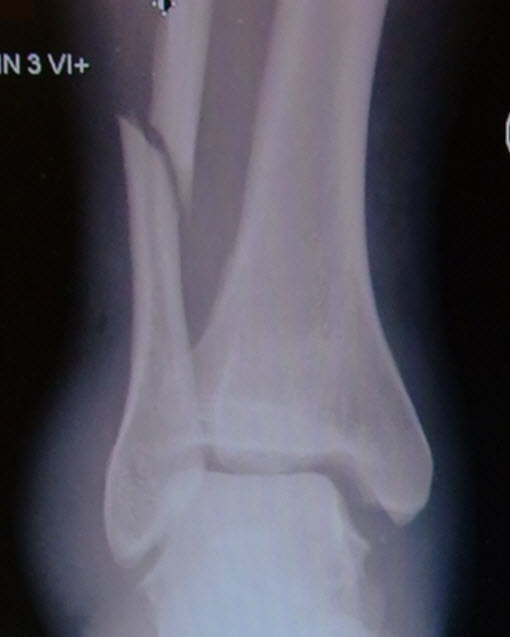 The leg after being unwrapped 10 days post-injury:



Another view of the leg: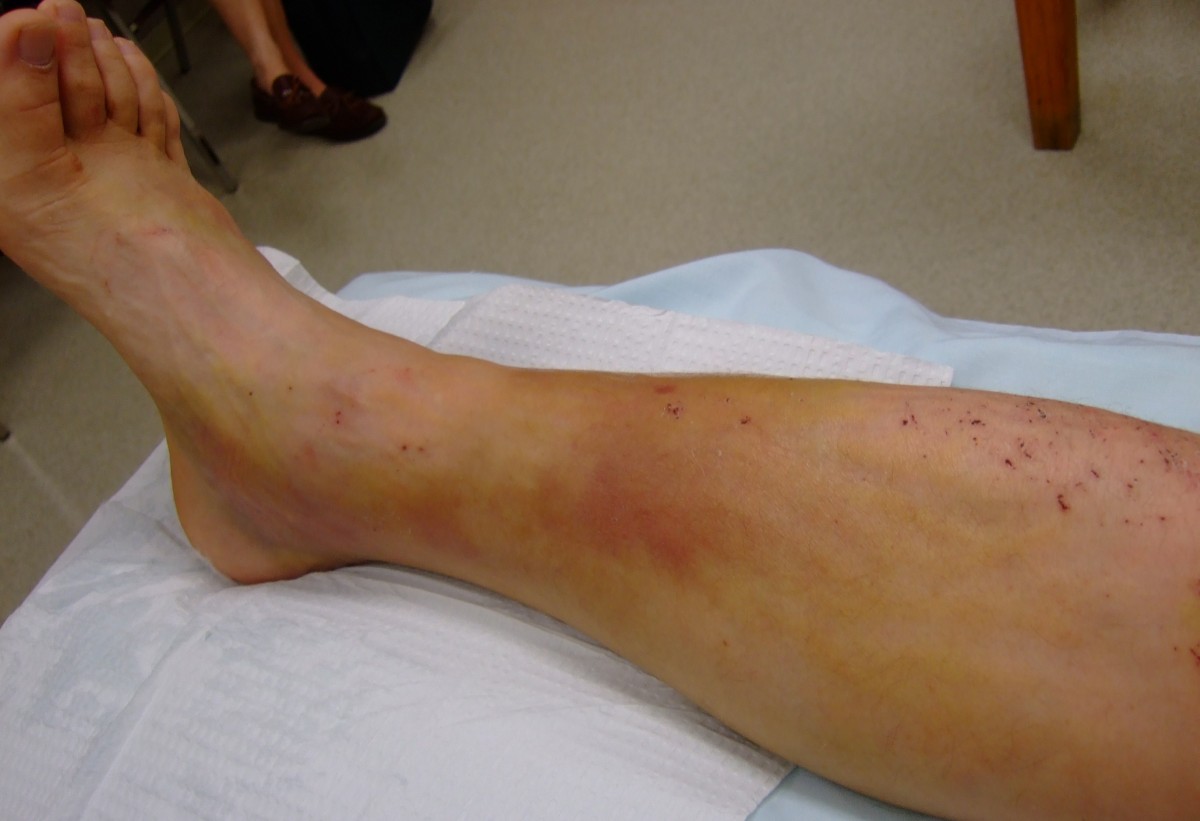 The leg unwrapped just before going to the OR (the writing on the big toe is the surgeon's initials, a legal requirement to avoid operations on the wrong limb):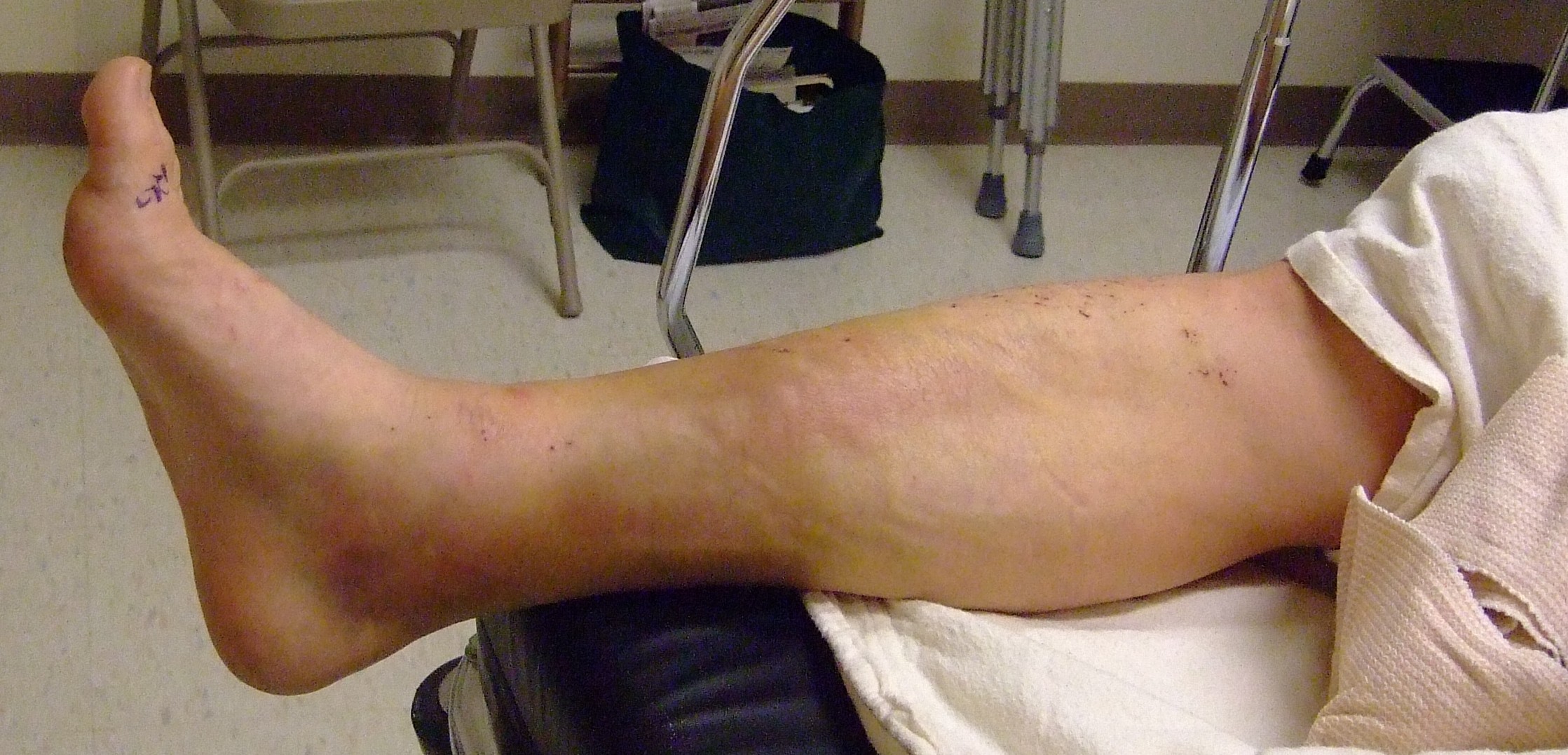 HERE IS WHERE THE BLOODY PICTURES START, YOU HAVE BEEN WARNED


Small incisions on the inside of the leg:


Closeup of the larger of the small incisions: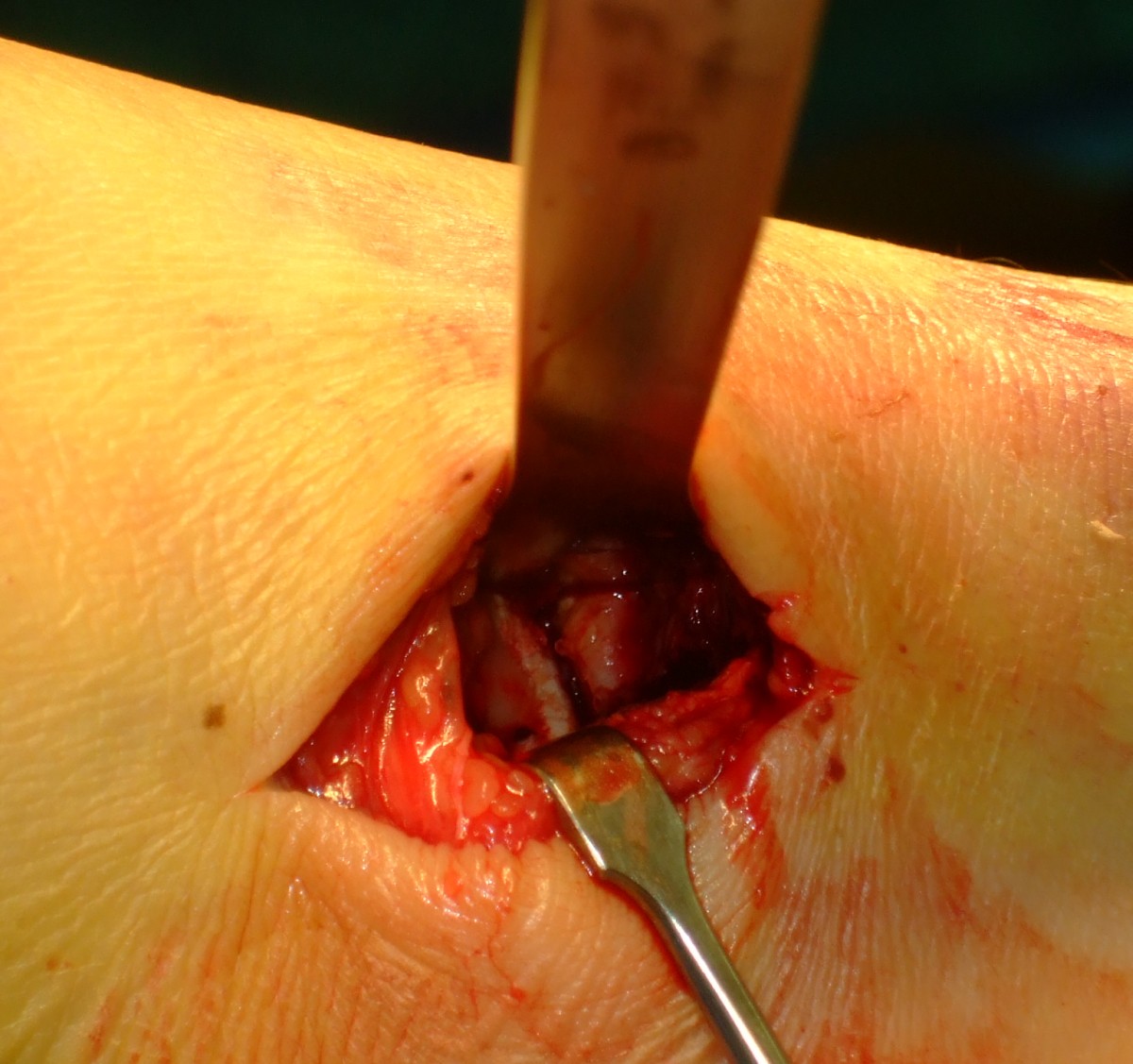 ... here it is, kids, the money shot!
The large incision on the outside of the leg, showing the installed plate and screws in my right fibula: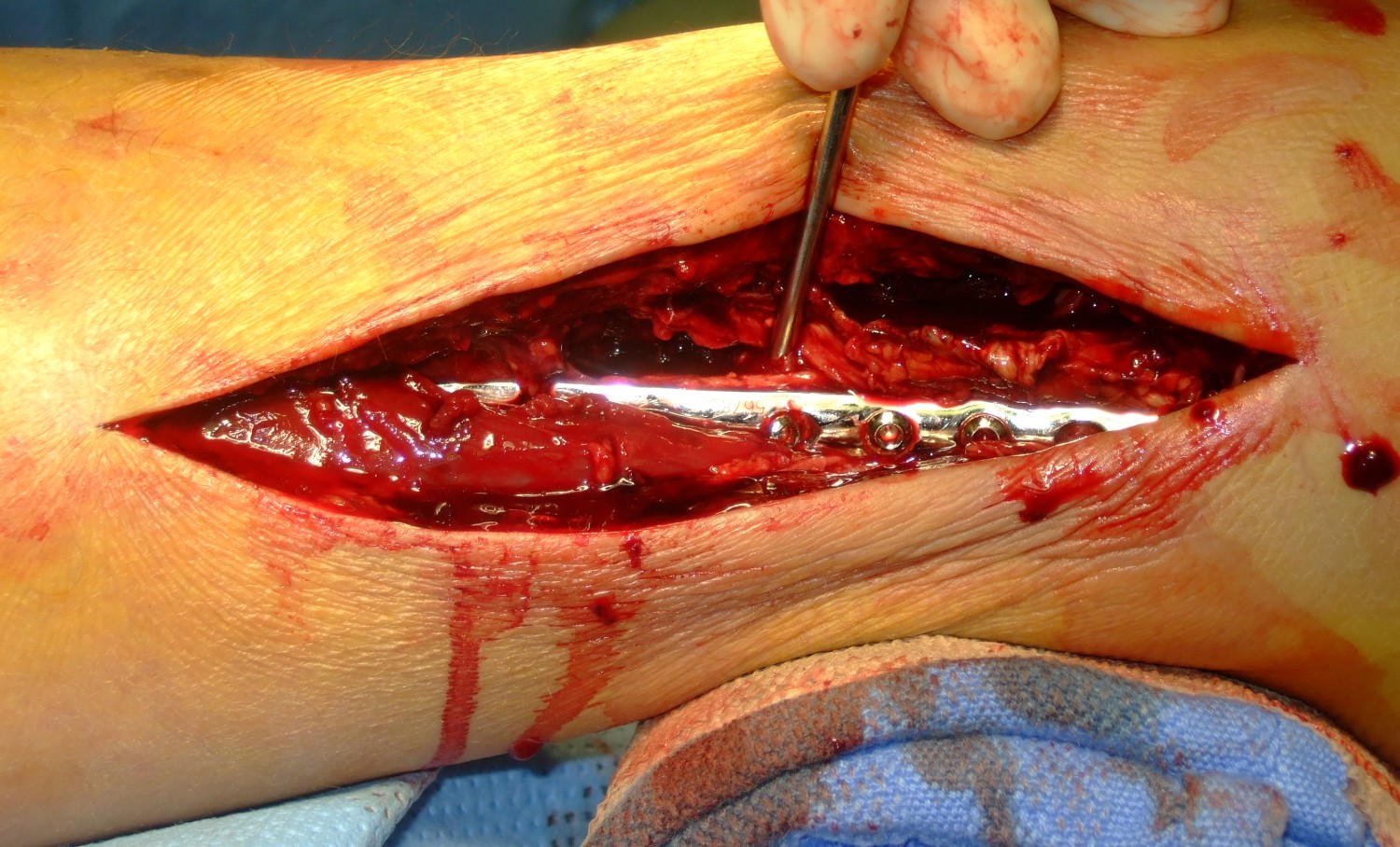 If you look closely, you can read some of the serial number on the plate.


The new hardware, two weeks after surgery: