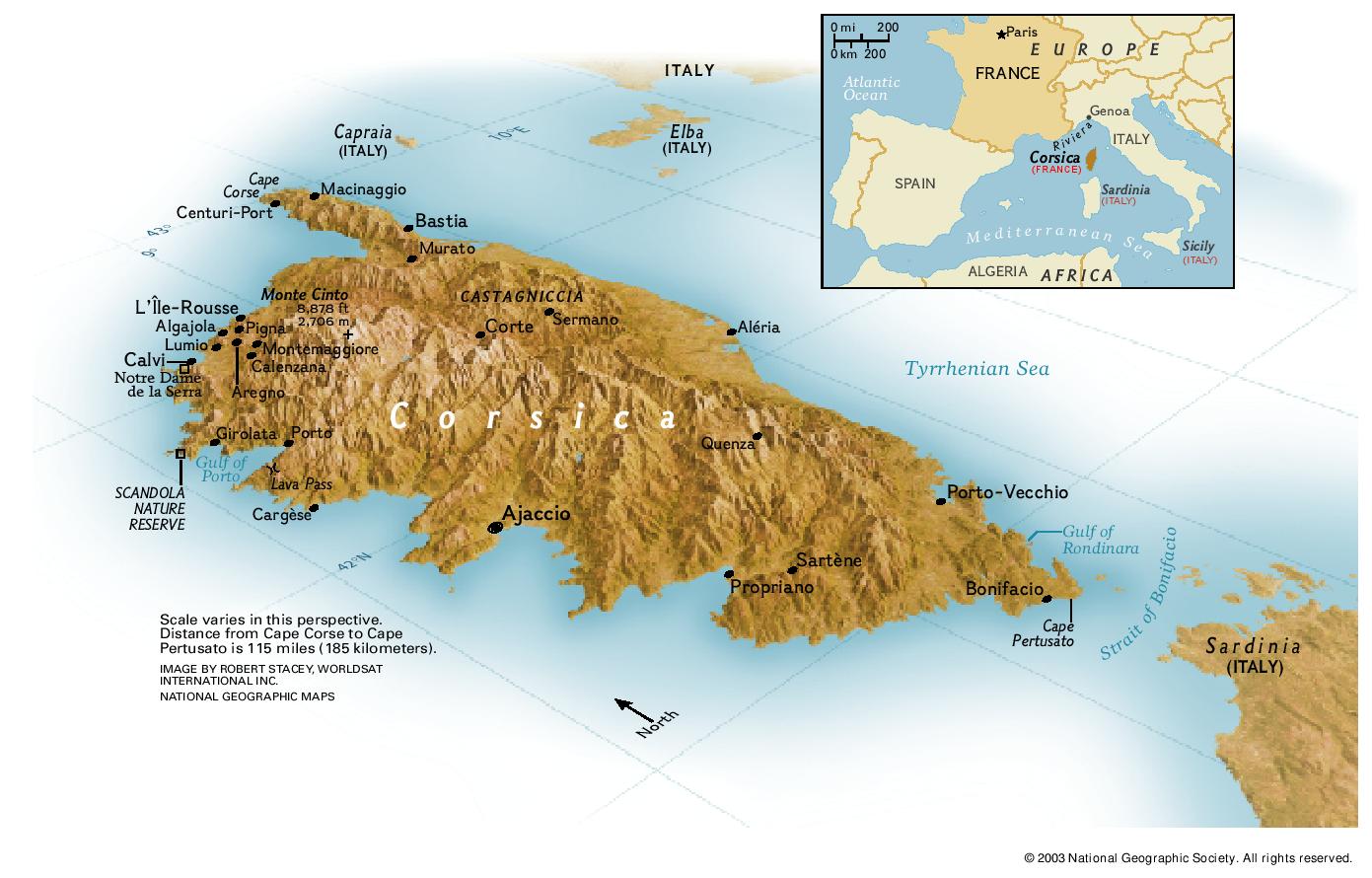 One of the most beautiful and amazing places I've ever seen
A small island in the Mediterranean
~9000' mountains, sandy beaches, palm trees, and the green desert
Pigs, and sheep, and cows, and goats on the road, Oh, My!
Italian?
French?
Corsican!
The whole week we were there I was continuously astounded by the scenery, the diversity of micro-climates, geology, and vegitation over such short distances.
Here's a breakdown of where we went on the island in 8 short days. Click on the thumbnails for a description of each day's route, and links to photos, or click on the large map to bring up more details.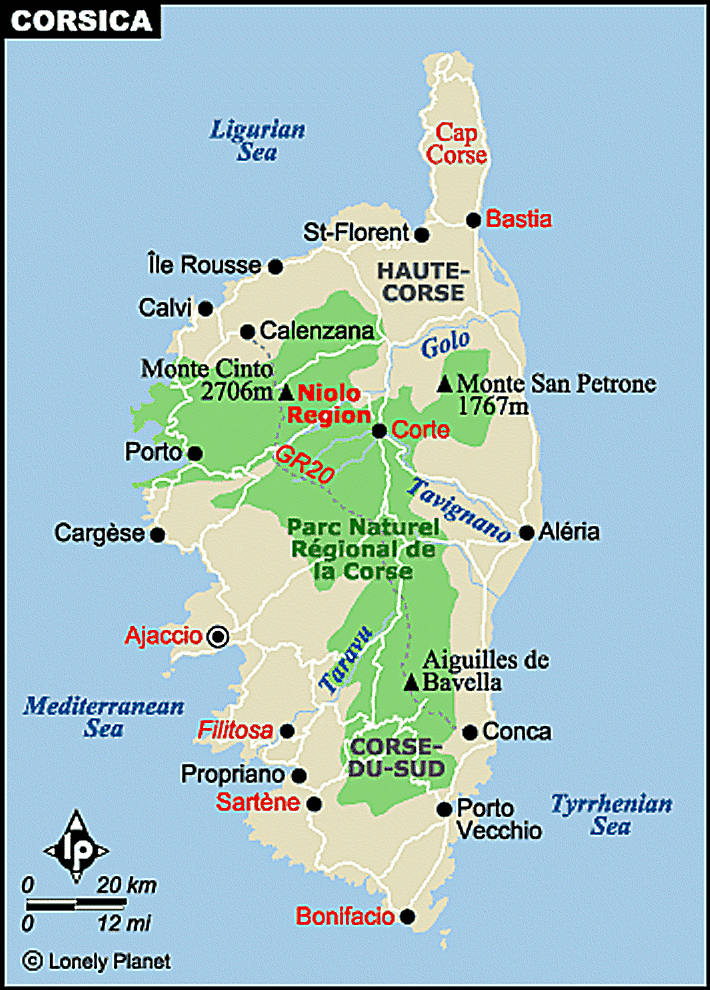 Day 1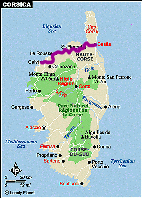 Bastia to Calvi
Day 2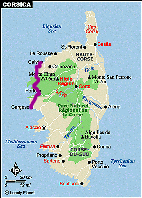 Calvi to Cargese
Day 3
Cargese to Corte
Day 4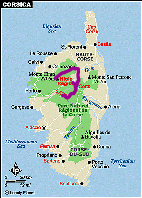 "Gorges" loop, Corte
Day 5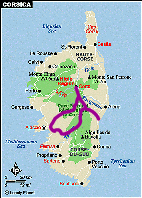 Central loop, Corte
Day 6
Corte to Bonifacio
Day 7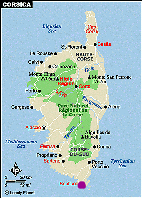 Bonifacio walking day
Day 8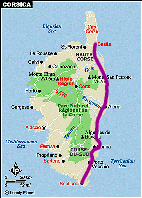 Bonifacio to Bastia
[an error occurred while processing this directive]