3/18/04 9:16 pm 485 cumulative Carqese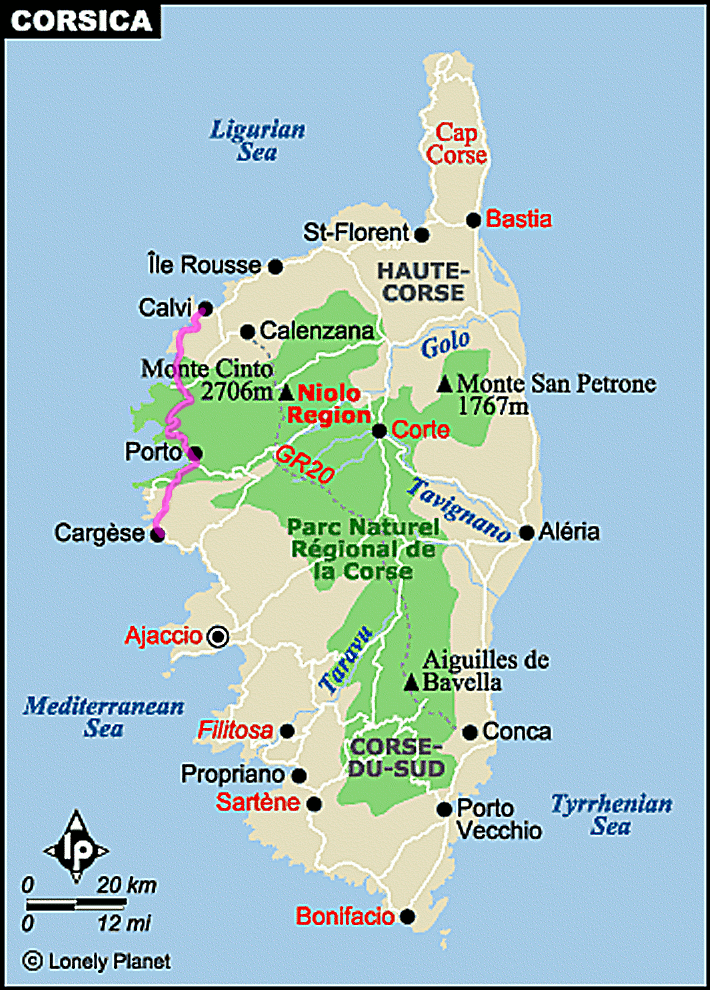 Short but intense riding day.
The section of the west coast highwy that goes throgh the Calanche provided some of the most amazing views I've ever seen. The road has Dolomite-like turns and elevation changes, but the scenery was so amazing that I actually found myself pulling over to look, rather than riding. At one point, there clouds moved in from the ocean, covering the rocks like the sea coming in at high tide.
Mainly excellent rds.; a few were rough, and there was some new construction just north of the Calanche.
Very little was open in Cargese, and the hotel was expensive for what it was.
Pretty setting, with Catholic and Greek Orthodox churches facing each other across a ravine and each looking out to sea.
[an error occurred while processing this directive]