3/21/04 7:55 pm 807cumulative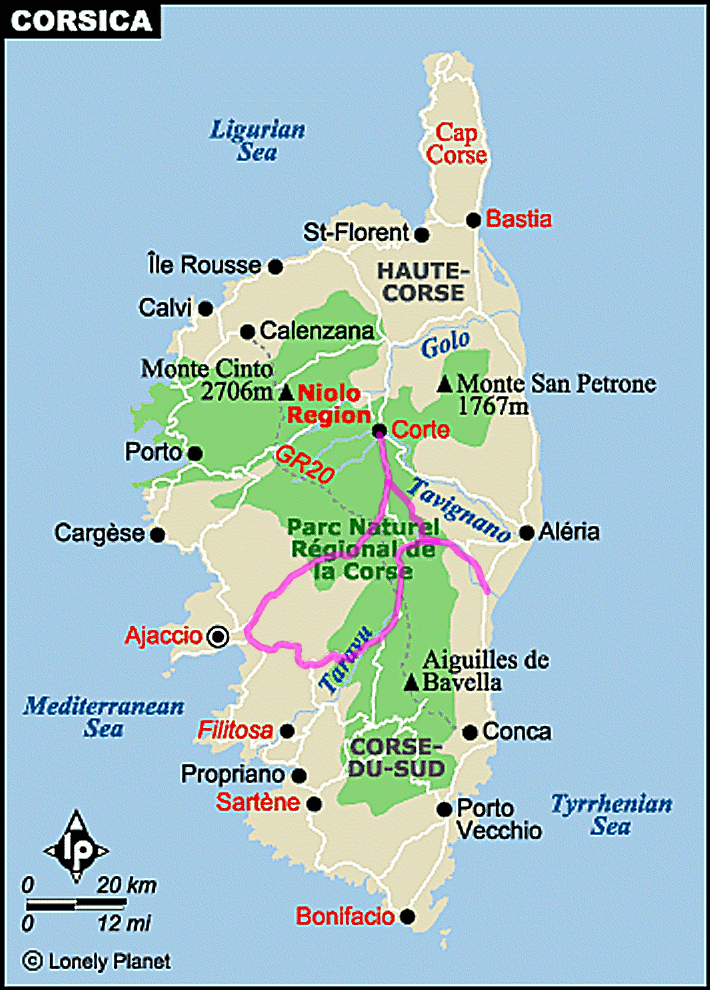 ride to thermal baths-via very narrow mt. rd. through forest. Terrific views, sand + + on rd.
Throuqh the Defile l'Inzecca Baths closed-back to Ghisoni. Lunch @ gorge D69 pas Ghisoni-rd. improves @D83 N196 (fun) to N193 north to Corte. Wide but twisty. Cold, cloudy, windy, damp. Stopped just before Col de Vizzavona to add layers--immedietly warmer & sunny on other side of pass.
Dinner w. ~nutty traveler mid-life-crisis man.
[an error occurred while processing this directive]