3/24/04 1:05 pm 1074cumulative Bastia-waitinq for ferry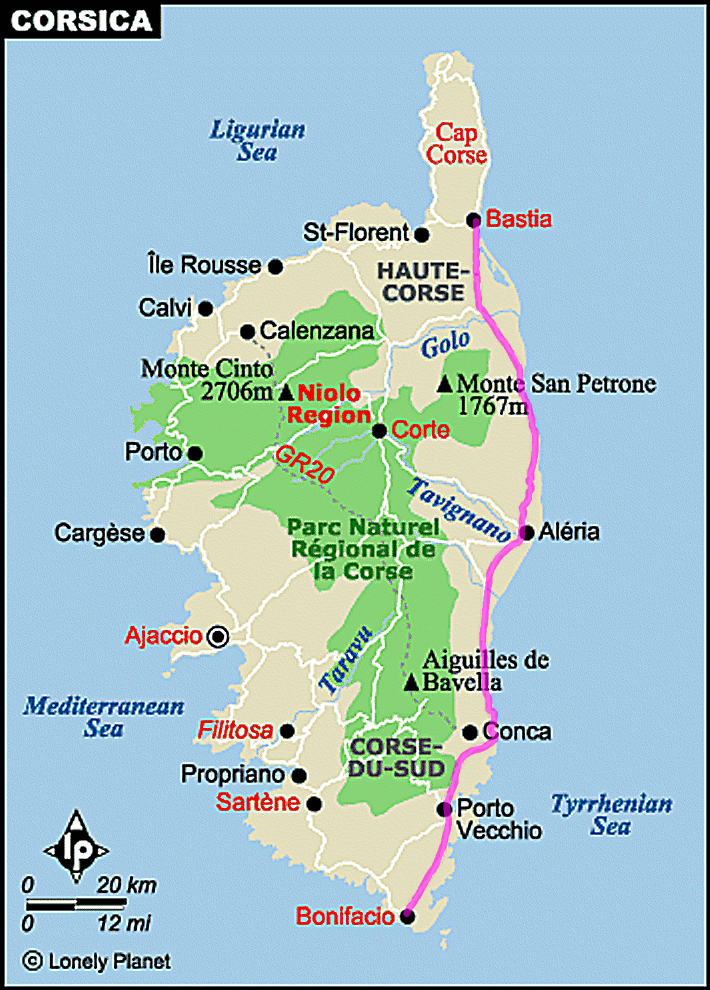 left Bonifacio @ ~9:40, stopped for gas & small shopping, arrived ~12:40.
Very windy (40+ gusts), cloudy, sporadic drops of heavy rain. Foreboding of bad weather for ride up coast. Reality: windy, sliqhtly chilly, mainly bright sun-a few moments of rain. Best views of water (bright blue-green) and small sandy white beaches. Elevation changes in rd. meant that views kept changing from down into water to level across ocean at coves. Very pretty. More police (speed zones) alonq N198->Bastia than in remainder of trip combined.
3/24/04 1:55 pm Bastia, port minor complication: the 1:30 ferry to Livorno left @ 12:00! I guss that makes up for the :45 delay we had unloading in Bastia!
We're booked onto the 8:15 ferry to Savona tomorrow. Let's hope there's no problem....
[an error occurred while processing this directive]