Sausage Recipes
© Copyright 1995-2017, Clay Irving <clay@panix.com>, Manhattan Beach, CA USA
Italian Sausage, Sweet with Fennel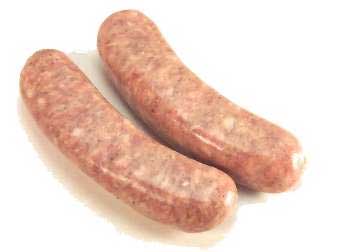 This authentic Italian sausage is a perennial favorite. It calls for wild fennel seeds, which can be collected in the fall all over California, where it grows, weed-like, along roads and highways. But commercial fennel seeds, or even anise seeds, will do just as well.

Serve with pasta of any sort, or add precooked slices of this sausage to your favorite meat-based pasta sauce.

1 pound ground pork
½ tablespoon coarse salt
¼ tablespoon ground black pepper
¼ tablespoon wild fennel seeds
½ tablespoon chopped parsley

Stuff into hog casings.

---
Search for Recipes, Search using Google, or Return to Cookbook Index