Sausage Recipes
© Copyright 1995-2017, Clay Irving <clay@panix.com>, Manhattan Beach, CA USA
Italian Sausage, with Lemon
Lemon is just great with pork, and this sausage with lemon is delightful. It is not heavy, but rather very refreshing.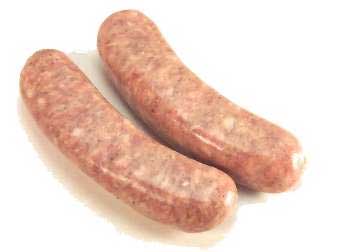 2 pounds pork butt, coarsely ground
¼ pound pork fat, coarsely ground
1 tablespoon fennel seed, ground
1 tablespoon parsley
3 cloves garlic, crushed
1 teaspoon salt
4 tablespoons dry white wine
2 tablespoons lemon zest

Mix all the ingredients together. Let stand for 1 hour and mix again. Stuff into casings.

---
Search for Recipes, Search using Google, or Return to Cookbook Index