Tam Ra Ahan Thai (Thai Recipes) ตำราอาหารไทย
© Copyright 1995-2020, Clay Irving <clay@panix.com>, Manhattan Beach, CA USA
Nu Yang (Barbequed Rat) หนูย่าง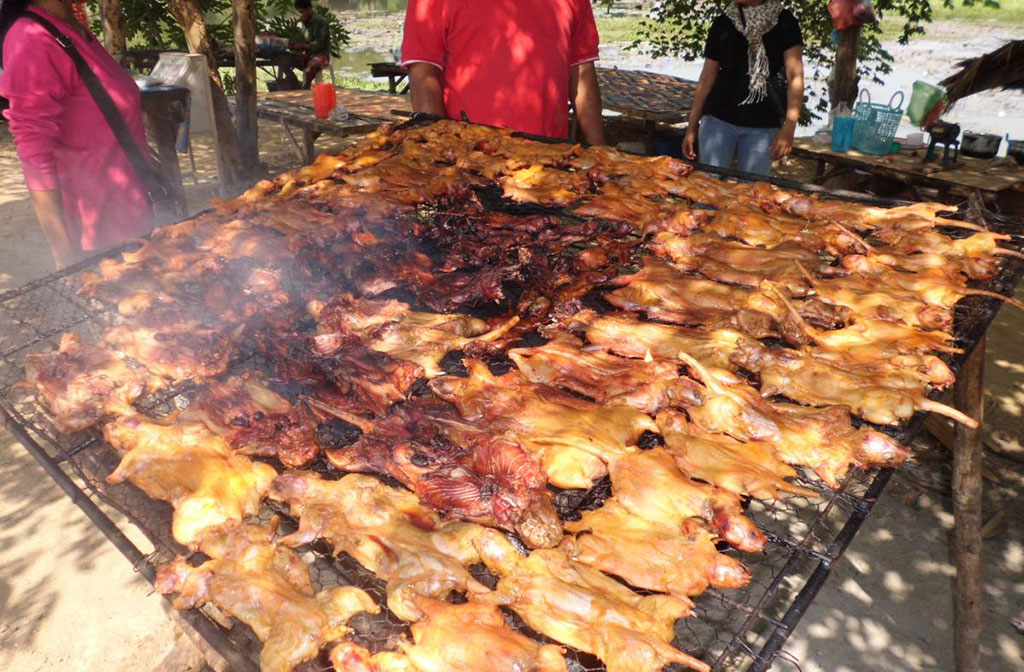 Fresh whole rats, skinned and gutted
1 tablespoon coriander root and stem, chopped
1 tablespoon garlic, chopped
1 teaspoon ginger paste
1 teaspoon white pepper
1 teaspoon sugar
1 teaspoon salt
2 teaspoons ground turmeric
4 tablespoons vegetable oil

Rub the spices and oil onto the rats and let marinate for a few hours and preferably overnight.

Grill slowly on a BBQ or grill until cooked though and slightly charred. Served with steamed rice, Thai sweet chilli sauce and coriander leaves.

---
Search for Recipes, Search using Google, or Return to Cookbook Index