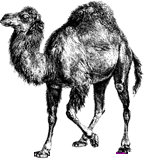 ---
© Copyright 1996-1997 Clay Irving, New York, NY
Use of the Camel for Perl is a trademark of O'Reilly & Associates, and is used by permission.
Perl Reference has a new home!
Perl Reference is now found at www.perl.com -- You can access it directly at reference.perl.com.

Much thanks to the fine folks at O'Reilly & Associates and Songline Studios!
---