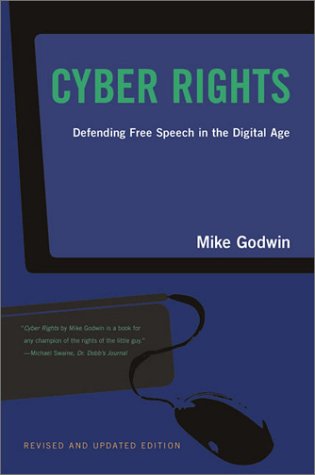 Order directly from:
The MIT Press &nbsp Amazon &nbsp Barnes & Noble
In CYBER RIGHTS, one of the first lawyers to "live and work in cyberspace", Mike Godwin uses his extensive personal and professional experiences on the Net as a backdrop for discussing questions that have an impact on every online traveler who speaks on the Net. Subtitled DEFENDING FREE SPEECH IN THE DIGITAL AGE, this book is a timely exploration of the complex issues surrounding free speech as well as the right to privacy. Godwin was the first staff counsel for the Electronic Frontier Foundation.