Search Newton Reference:

No. 3.2.842
Last update to database:
Mon Dec 22 15:37:04 1997
---
Apple Discontinues Development of Newton OS
CUPERTINO, California--Feb. 27, 1998--Apple Computer, Inc. today announced it will discontinue further development of the Newton operating system and Newton OS-based products, including the MessagePad 2100 and eMate 300.
---


Have web pages like The Wall Street Journal, CNN Interactive, The NY Times and other popular information sources ready and waiting for you each and every morning with WebXpress! Retrieve sports news, weather reports, technology updates, medical news, stock reports, you name it! WebXpress, delivering the Web to You.
---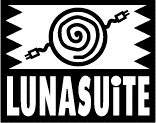 LunaSuite adds Internet connectivity to the Newton, including MIME email, web browsing and ftp. LunaSuite tries to offer as much of the functionality you expect in the Newton platform. Currently in public beta testing.
---


HyperNewt 2.0 is a revolutionary new way to create and organize data on your Newton. HyperNewt allows data to be organized around meaningful relations. HyperNewt is more than a Notepad replacement or a hierarchical filing system -- it is the new interface to organizing on your Newton. Implementing a hierarchical filing system, HyperNewt lets users create any number of folders and subfolders to store notes, checklists, outlines, and other notepad stationery, in a cleaner and more efficient manner. Users can drag and drop items and folders to other locations, create aliases, and keep track of recently visited items and folders.
---


Couch Fire
A Guide to What's on TV
From your arm chair, quickly find your favorite shows using your Newton PDA. Couch Fire for Newton is a TV programming guide that includes accurate, weekly updates via email. Couch Fire combines the feel of a paper guide with the smarts of a computer. Its auto-updating TV grid and search tools make it easier to use and more powerful.
---
What's Right With The Newton
Newton evangelist, Bryan Oakley, presents a series of articles about the Newton.
---


A weekly freeware newsletter that focuses on the Apple Newton and related technologies.
---


Hardy Macia's software shop in Grand Isle, Vermont is one of the software companies building the software we want.
---


The Luna Solar System
Using "flexible amorphous silicon" solar panels, the KISS Solar System - Luna supplies all the power that you'll ever need for your Newton
---


NS BASIC is a full implementation of the BASIC programming language for the Newton family. It allows rapid development of applications directly on the Newton, without needing the Newton Toolkit or a host system.
---

Newton Classifieds
Visit the Newton Classifieds. Buy and sell Newtons and Newtonstuff, it's free! While you're there, enter the weekly drawing for Newton products. Now featuring optional crossposting to the marketplace newsgroup.
---


Public Access Networks Corporation
Sponsor of the Newton Reference