Lotus Development Corp. v. Borland International, Inc.
Amicus Brief of Digital et al. in Support of Lotus
---

---
---
---

---

---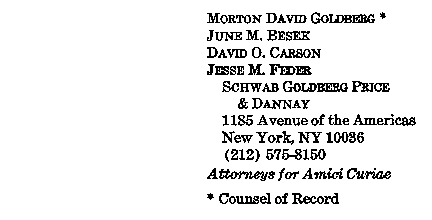 ---
TABLE OF CONTENTS
[Top of Document]
TABLE OF AUTHORITIES [omitted]
INTEREST OF AMICUS CURIAE
SUMMARY OF ARGUMENT
ARGUMENT
I. CONGRESS MANDATED THAT COPYRIGHT PROTECT THE EXPRESSION IN COMPUTER PROGRAMS, INCLUDING THE EXPRESSION OF METHODS OF OPERATION.
II. IN HOLDING EXPRESSION OF A METHOD OF OPERATION TO BE UNCOPYRIGHTABLE PER SE, THE DECISION BELOW THWARTS CONGRESS' SCHEME FOR PROTECTING COMPUTER PROGRAMS.
CONCLUSION
---
Return to Jesse Feder's Home Page
---
JMF
Load date: 11/21/95
Last revision: 5/9/98
---