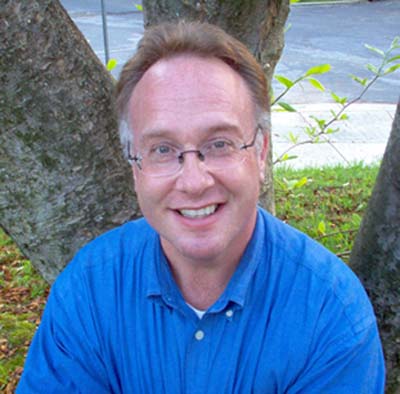 [ back ]
About the Author
Mike Godwin served for nine years as the first Staff Counsel for the Electronic Frontier Foundation, where he informed users of electronic networks about their legal rights and responsibilities, instructed criminal lawyers and law-enforcement personnel about computer civil-liberties issues, and conducted seminars about civil liberties in electronic communication for a wide range of groups. Godwin has published articles for print and electronic publications on topics such as electronic searches and seizures, the First Amendment & electronic publications, and the application of international law to computer communications. From 2004 to 2006, he ran a blog called "Godwin's Law."
Godwin has written articles about social and legal issues on the electronic frontier that have appeared in the Whole Earth Review, Quill, Index on Censorship, Internet World, WIRED & HotWired, and Playboy. In 1991-92, Godwin chaired a committee of the Massachusetts Computer Crime Commission, where he supervised the drafting of recommendations to Governor Weld for the development of computer-crime statutes. From 1999 to 2001, Godwin served as a reporter on e-commerce and intellectual-property issues for American Lawyer Media, first as senior editor of E-Commerce Law Weekly, then as chief correspondent of IP Worldwide. More recently, he has been legal director of Public Knowledge and a senior policy fellow at the Center for Democracy and Technology. He then served as a research fellow at Yale University. He also is a contributing editor at Reason.
From 2007 to 2010, Godwin served as general counsel of the Wikimedia Foundation, which operates many collaborative projects, including Wikipedia.
Godwin is a graduate of the University of Texas School of Law where he served, while still a law student, as Editor-in-Chief of The Daily Texan, the award winning University of Texas student newspaper. Prior to his legal studies, Godwin worked as a journalist and as a computer consultant. He received a B.A. in liberal arts from the University of Texas at Austin with highest honors, and was elected Phi Beta Kappa.
Godwin served as co-counsel to the plaintiffs in the Supreme Court case Reno v. ACLU. EFF was also a plaintiff in that case. Godwin's first book, Cyber Rights: Defending Free Speech in the Digital Age, was published by Random House/Times Books in the summer of 1998. It was reissued in a revised edition by MIT Press in 2003.
Unaccountably, Godwin was named in the September 1996 issue of Texas Monthly as one of that year's "most impressive, intriguing, and influential Texans," even though he had not lived or worked in Texas for the preceding six years. Apparently you can't take the Texas out of the boy.