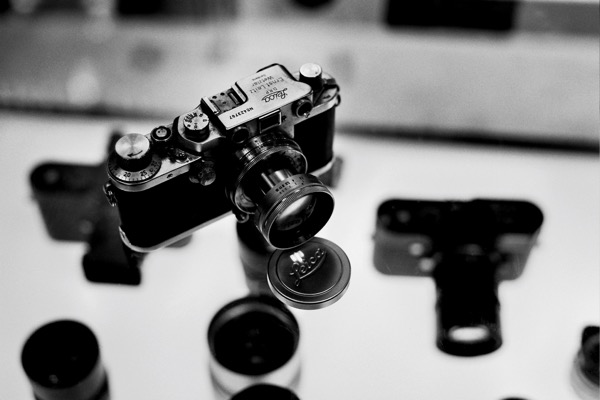 Back in October my Mother-in-Law gave me her father's Leica IIIc. He had bought it in Greenland while he was there working for the U.S. Army after World War II.
The 50mm f/2 Summitar is pretty stiff, and I wasn't quite sure what I had, so I brought it along with me to Photo Plus Expo. This photo shows the Leica IIIc with its newer relatives beneath it in the display case.
The photo was taken with my Pentax K1000 SE and Pentax-M 50mm f/1.4 lens on Kodak T-Max 400 film.