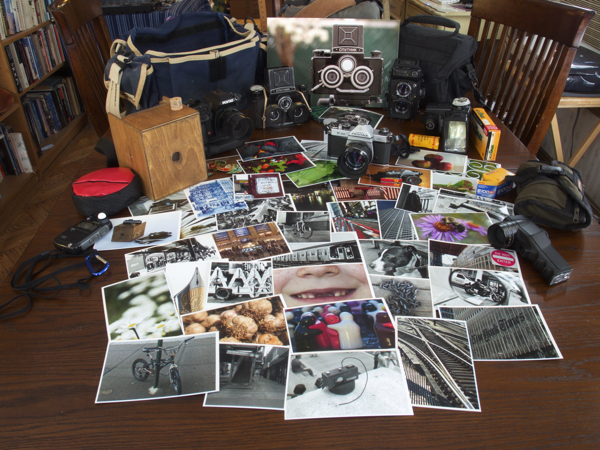 The February 2015 Photo Assignment over at The Digital Story was "Goodbye".
After nine years of running the monthly Photo Assignment Derick Story has decided to bring it to an end. I participated in 42 Photo Assignments (not counting this one) over the past seven years. During that time I was featured on Derrick's blog four times.
This entry shows prints of the selected entries from all those assignments, along with some of the equipment used, and the Sizzlpix I won for my entry in the March 2012 "Eyes" assignment.
It was shot with my wife's Pentax MX-1.
I had a lot of fun, and improved my photography, working on the Photo Assignments. I look forward to Derrick's monthly themes over on the Digital Story Flickr Group. I might even join Flickr!