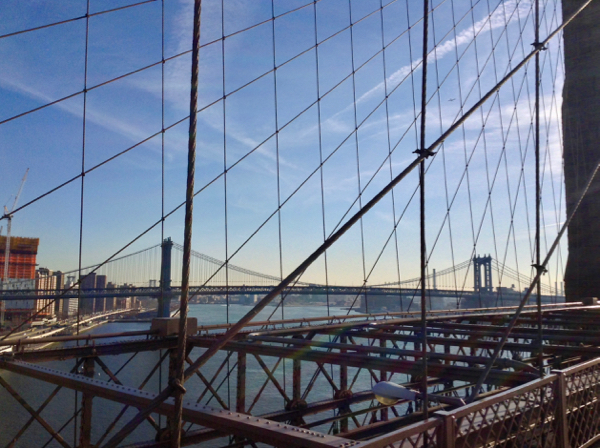 Three Bridges is my 2016 Solo Photo Book Month project.
This year I spent time walking across the Brooklyn, Manhattan, and Williamsburg Bridges. Each of the bridges has a different flavor, and the neighborhoods of Lower Manhattan, Chinatown, the Lower East Side, DUMBO, and Williamsburg are quite different.
A careful examination of the photo above reveals all three bridges.
This year's version of Photos for macOS has actually been pretty good. The addition of Extensions greatly improves its image processing capabilities, although book layout still has some kinks to be worked out.