Motorcycling
I began riding after being taught by a friend, but I strongly urge anyone considering motorcycling to take the MSF class. The best place in the NYC area to take the class is a Trama's (no, you wiseguy, that's not trauma). Auto sic School in Woodahven, Queens (718-847-2015).
I've been riding since 1986, all too often in NYC. I've even found some acceptable places to park a bike in NYC.
The first bike I owned was an 1977 KZ1000, very similar to this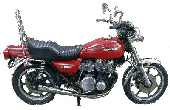 bike.
I got the KZ in 1989 as an abandoned vehicle. I certainly learned a lot about motorcycle mechanics, and pushing a bike!
My next bike, in 1993, was a BMW R1100RSA :

It was a terrible lemon.
I then got a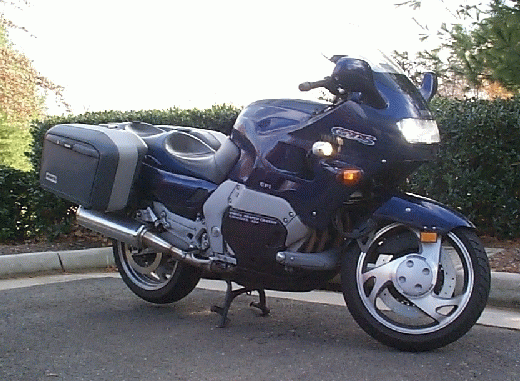 Yamaha GTS1000.

I also ride this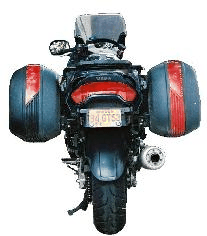 GTS in Europe.

New! Take a sneak peek at a spy photo of Harley's new 2002 models. Shot at a secret off-shore test facility!

These are links to motorcycle pages 'round the world. They tend to be, ah, fluid. Don't count on any one page being up at any given moment, but take heart in the fact that the pages mirror a great deal of each other's content.
The really good pages are first, the rest are a very strange combination


Jon Kadis's moto page


motorcycle.com Page


Great Roads List


Aerostich sic



Will Heyman's DoD page.


Visualize This Home Page


Roar's Home Page in Norway


Motorcycles Mailing List Archives


Ogri - UK Moto Mailing List


Rec.Moto.Reviews Archives


DoD Home Page at Cerritos


Ken's Bike Page


Der Krashmeister


Andrew White's MC Pages


Cerritos Rec.Moto/DoD Archive


Rec.Moto Reviews


McGill Rec.Moto/DoD Archive


Copyright © 1995-2009 Mark Bergman