© Copyright 1995-2017, Clay Irving <clay@panix.com>, Manhattan Beach, CA USA
Subscribe to my feed for ingredients
Add to My Yahoo
Khrueng Phuang
Khrueng Phuang Characteristics
Khrueng Phuang is the Ring of Spices found on tables in Thai restaurants. It is usually served with noodles. The spices are prik pon (dried chili powder), prik dong (vinegar with chili slices), nam pla (fish sauce), and granulated sugar.
Varieties

Khrueng Phuang in a restaurant in Thailand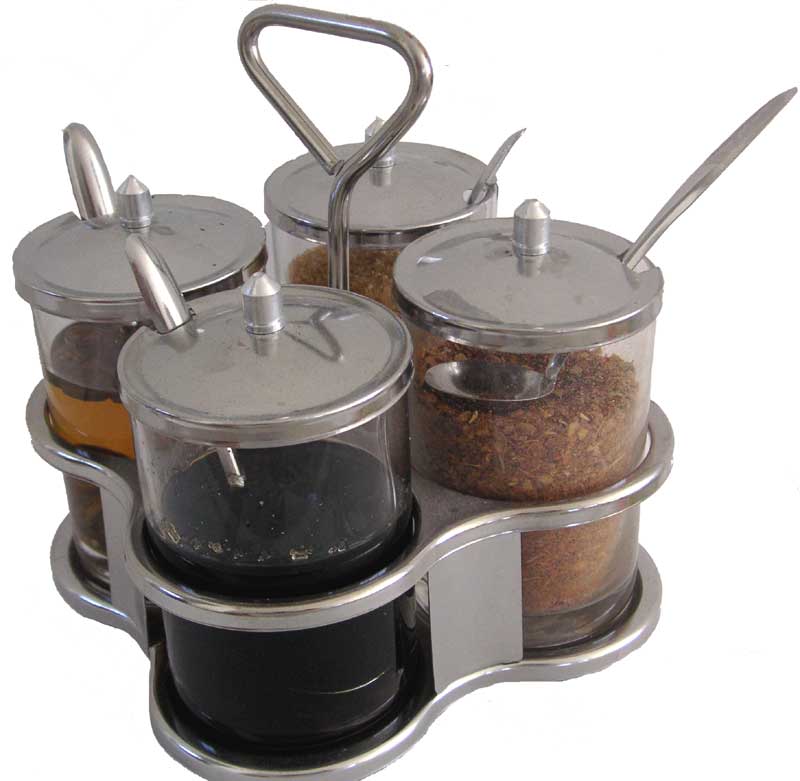 Khrueng Phuang at home!