Daniel Convissor's Web Site (is in the midst of reconstruction):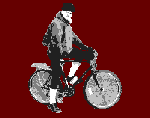 Bicycle Education
---
To Improve Operator Awareness/Competence
Making comprehensive bicyclist education/training available to adults:
Both introductory and in-depth education programs should be made available to introductory and interested adults. The program would attempt to correct cyclists' styles of operation, particularly concerning compliance with traffic laws. The program would include on-bike training in traffic skills and bicycle handling, and classroom instruction in "road sense, route selection, rules of the road, and equipment choice and maintenance. This program could be made available in condensed forma to employees at their work sites, in full-length version to high school and college students through physical education programs and in varying lengths to interested adults throughout community adult education service organizations and other programs. The program could be developed by the private sector and its implementation financed in part by private industry, the Federal government and state and local agencies.

Implementing public information/awareness programs:
The Department and other appropriate institutions should seek to acquaint the public with the benefits of cycling and increase acceptance of the bicycle as a legitimate mode of transportation. The public should be encouraged to consider using bicycles for transportation. It should be made clear that bicycling is a viable mode of transportation, rather than an unusual activity.

Implementing motorist information programs:
While motorists would be affected by a broad-based public awareness program, they have special information needs that must be addressed in a more targeted program. The delivery of information to motorists should begin when they prepare to obtain licenses and should continue throughout their driving careers.

Information related to bicycle operation and road-sharing techniques should be included in driver's education curricula and in state-issued drivers' manuals. Licensing written exams should have questions related to motorist-bicyclist interactions. Behind-the-wheel training should include practice in scanning for bicycles, evaluating bicyclists' behavior, and sharing the road with a variety of vehicles.

An ongoing campaign to provide all motorists with information related to bicyclists' use of the roadway should be initiated. Such information should be distributed through flyers enclosed with license renewal and vehicle registration letters, and through media campaigns directed specifically to motorists.

Increasing selective enforcement of traffic laws:
Local police departments should conduct regular enforcement campaigns targeted at the most critical violations (in terms of car/bicycle accident causation) by both bicyclists and motorists. This type of program could concentrate on bicyclists riding against traffic, disregarding traffic signals and stop signs, and not lighting bicycles at night, and motorists failing to yield to bicyclists at intersections. This would educate both motorists and bicyclists in the rules of the road and could reduce unsafe operation. Such a program should be accompanied by the development of appropriate fines and penalties for adult cyclists. The major burden of responsibility for this element will lie with local jurisdictions with appropriate support provided by state and federal agencies.

--Bicycle Transportation for Energy Conservation, a report of the Secretary of Transportation to the President and the Congress, April 1980.
---
Effective enforcement programs include those in Des Plaines and Niles, Illinois. The City of Des Plaines organized a bicycle program in July, 1972, with a police officer spending the majority of his time giving safety lectures in all grammar schools, conducting bicycle rodeos, supervising the bicycle court, and issuing warnings and tickets to violators. While a popular program, accidents continued to increase, as shown below:

Year    Accidents  Warnings    Tickets

1972    41        39            0
1973    27        73          116
1974    33        46          237
1975    69        61          343


As a result, Des Plaines decided to adopt the more aggressive bicycle enforcement warden system used by the neighboring town of Niles. In this program during 1975, Niles wardens stopped 6,000 cyclists issued warnings and instructing cyclists in proper bicycling techniques. As a result, their accidents went from 17 to 3. The similarly encouraging results of the revised Des Plaines program are shown below:

Year     Accidents  Contacts   Warnings    Tickets

1976     31         
1977     28         6,166      4,739       734
1978     18        22,297      3,783       270


[As you can see, it is not the summonsing activity which reduced accidents, it was the contact and education provided by the officers.]

--Marda Formann Mayo, Bicycling and Air Quality Information Document, prepared for USEPA by Abt Associates, Sept. 1979.
---
According to RoSPA [Royal Society for the Prevention of Accidents], the new Cycleway [educational program for children] is an evolution of the NCPS [National Cycling Proficiency Scheme] and not a revolution. The main difference will be in the teaching philosophy -- more discussion and problem solving will be encouraged to allow the pupils to work things out for themselves rather than simply memorize a set of rules.

Cycleway will be officially launched in 1990. Should you wish to obtain further details, contact either your local road safety officer or RoSPA, Cannon House, Priory Queensway, Birmingham, B4 6BS.

--London Cyclist, Jan/Feb 1990. London Cycling Campaign.
---
Adult Bicyclist Education:
In 1988, [Madison, Wisconsin's] bicycle monitors made one-on-one contacts with 3518 bicyclists. Citations were issued to 176 of these, 227 received written warnings, and the rest received verbal warnings.

Training Teachers to Teach Bicycling:
Toronto has been instructing teachers since 1985 and while the goal is a core bicycle curriculum in the schools, individual leadership development with targeted and interested teachers enhances the Toronto program by developing a core group of teachers who continue to support and contribute to the development of the larger, comprehensive program.

European Cycling Issues:
Data on safety (i.e. taking exposure into account) are not available, but data on accidents are. The group of countries with fewest bicycle accidents -- Netherlands, Great Britain and Sweden, with around 100 fatal accidents in 1985 -- consists of countries with both high and low levels of cycling; thus, bicycle accident rates and bicycle use do not seem to be positively or negatively correlated. Likewise, there is no evident correlation between bicycle accident rates and traffic law enforcement: the Netherlands, where cyclists seem to be subject to the least enforcement of all European countries, are comparatively safe for cycling.

--Jim Freemont, Proceedings from Pro Bike 88. Bike Federation, 1818 R St. NW, Washington, DC. 20009. 202/332-6986.
---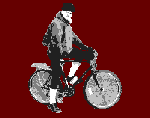 Up to the Bicycle Page or to it's Planning Section.

 
---
Are you having a hard time printing this page? Read the Printing FAQ.

This page is hosted by Daniel Convissor
Home Page: http://www.panix.com/~danielc/
Email: danielc@panix.com

This URL: http://www.panix.com/~danielc/world/b-educat.htm
Last updated: 7 April 1999