Daniel Convissor's Web Site (is in the midst of reconstruction):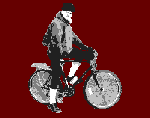 Mandatory Bicycle Helmet Legislation?
NO WAY!
Many states and municipalities are considering mandatory bicycle helmet laws. Such bills should be vigorously fought. Here's why:
Bike/Skater Helmet Laws are Misdirected

They don't Stop Accidents

Helmets only ameliorate head injuries
Measures to reduce accidents are needed

They Assume Cycling is Dangerous

The relative risks of dying of head injury for equivalent activity times are little different for motorists (0.19) and cyclists (0.25).(1)

Drivers: 542 fatalities per 5 million passenger vehicles (108.5/million)
Cyclists: 27 fatalities per 2 million regular cyclists (13.5/million)(2)

Motorist Enforcement will Save More Lives than Helmets

3/4 of cyclists serious injuries and fatalities are due to cars(3)

"The route to encouraging cycling and making it safer lies in the provision of safer cycling networks, enforced lower speed-limits, and in changing the attitudes and behavior of drivers rather than cyclists."(4)

Requiring Motorists to Wear Helmets will Save More Lives

Brain injuries for males between the ages of 15 and 24, the highest risk group:

50 percent motor vehicle accidents
21 percent falls
12 percent assaults
10 percent sports (bicycles are a tiny portion of this category)(5)

Reduces Bicycle Use

Surveys in Sydney found the helmet law reduced cycling by 38%(6)

Biking without Helmet Better than not Biking

Expressed in potential life-years gained vs potential life-years lost, regular cycling's net benefit to personal health outweighs its risk of injury by a factor of 20 to 1.(7) Thus, the reduced health benefits caused by lowered levels of cycling will result in more medical problems than the health benefits produced by requiring everyone to wear helmets.
Robinson, D. An Assessment of the Mandatory Bicycle Helmet Law in Australia.
Ontario Road Safety Annual Report, 1991.
British Medical Association, Cycling Towards Health and Safety, 1992, p.47.
British Medical Association, p.88.
National Trauma Society
Robinson, D.
Hillman, M, Presentation at Velo Mondiale/Pro-Bike/Velo-City Conference, Montreal, 1992.
---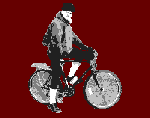 Up to the Bicycle Page or to it's Helmet Section.

 
---
Are you having a hard time printing this page? Read the Printing FAQ.

This page is hosted by Daniel Convissor
Home Page: http://www.panix.com/~danielc/
Email: danielc@panix.com

This URL: http://www.panix.com/~danielc/world/helmlaws.htm
Last updated: 17 April 1999