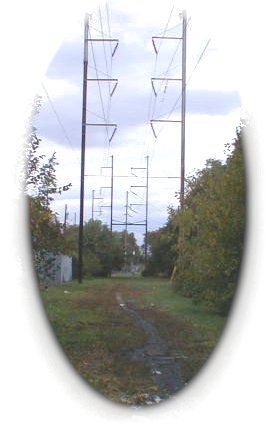 Newtown Square Branch
Multiuse Trail

---
External Links
Delaware County Bicycle Plan Draft: A document by the Delaware County Planning Department. One of the appendices discusses the Newtown Square Branch.

Haverford blog: Bike Trail/Rails-to-Trails in Haverford: A public message forum which had a discussion about the proposed Newtown Square Branch Multiuse Trail starting in August 2005.

Philadelphia and Delaware County RR: An excellent page about the Newtown Square Branch with history, maps, and period photos. The site also includes discussion of someone's excellent project building an HO scale model of the Newtown Square Branch as it existed in the 1940-1960 period.

Hobo's Guide: Newtown Square Branch. An excellent history of the Newtown Square Branch.

CT1000 Home Page: Official railroad listings of stations and sidings.

A picture from 1958 of Garrett Road. The Newtown Square Branch used to pass beneath the metal trolley tressle. The tressle has now been replaced with a lower, more modern-looking bridge.

Other sites of interest
P&W Trail in Radnor: A highly successful rails-to-trails project in another part of Delaware County which was completed in early 2005. The trail came about after 20 years of opposition by a few of the homeowners whose lots abut the right-of-way.

Chester Creek Trail: Another incipient rails-to-trails project in Delaware County.

Pennsylvania Online Rails-to-Trails Guide: provided by the Pennsylvania Department of Conservation and Natural Resources.

Delaware County Bike Club