Daniel Convissor's Web Site (is in the midst of reconstruction):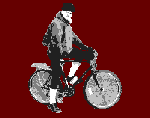 Bike Route Database
Greetings:

These routes mainly cover New Jersey between New York City and Philadelphia plus NYC to the Delaware Water Gap. I plan to eventually include more routes in northwestern NJ plus some off-road segments in the northern part of the state. I'll also put up long distance routes from NJ to Washington DC. In essence, stay tuned!

The database is broken down into many interconncected segments in order to provide you maximum flexibility in routing. If you are making a short trip, or want to fine tune your route, use the Micro Scale Route Builder. If you're making a long journey, or unfamiliar with the territory, and are willing to follow what I think is the optimal route, I'll be creating a Macro Scale Route Builder, eventually...

If you have turn sheets for segments you'd like to see in the database, feel free to contact me.

It is best to make links to the Database by way of the home page (http://www.panix.com/~danielc/routes/), not the Micro Scale Route Builder (micro.cgi) page.

If there is a particular route that you want users of your pages to have direct access to, I can provide you with customized submission buttons.

The BikeSummer website has turn sheets for New York City's airports.

 
---
Up to my Transportation Page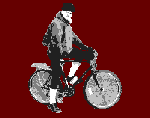 Up to my Bicycle Page
---
Are you having a hard time printing this page? Read the Printing FAQ.

This page is hosted by Daniel Convissor
Home Page: http://www.panix.com/~danielc/
Email: danielc@panix.com

This URL: http://www.panix.com/~danielc/routes/
Last updated: 25 April 1999