The teej page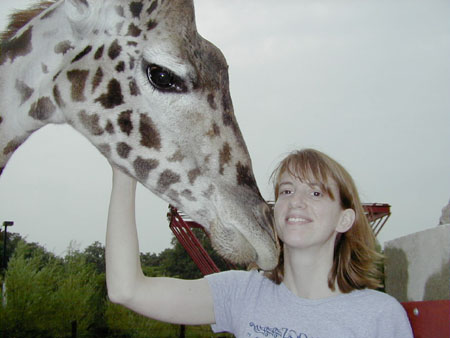 Just a quick update. Hopefully I will do a better job soon. Check out our newest project.
I spent 6 years being a zookeeper at the The Frankin Park Zoo.
Here are pictured I took while volunteering at The Philadelphia Zoo.
Speaking of volunteering... I am now the volunteer coordinator at the Franklin Park Zoo. If anyone is interesting in becoming a volunteer, let me know!
Larry and I got married April 5, 1998. Feel free to check out some of our wedding pictures. We spent 2 wonderful weeks honeymooning in Costa Rica. We had an amazing time. If your dream vacation involves reclining chairs, fruity drinks, and poolside bars this may not be the place for you, but if you want feel the power and beauty of nature you will not be dissapointed. In other exciting news, Larry and I are homeowners.
For those of you who really really want to know why I am called Teej go for it. Just remember I didn't force you to read it.
---
[Work]
[Muppets FAQ]
[hobbies]