I'm still learning as an artist, but I'm putting stuff here for you to see, and most especially comment on. Tips and constructive criticism are welcome, though if you have an encouraging word to say, I'd love to hear that too. 8:)
Contact me and let me know what you think.
Other images are available:
Click on an image to download a full size version.

---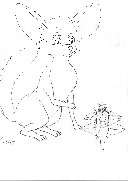 Bigears, spinning Toast!

---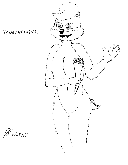 Honeybadger, the wonderfull hostess, with some flowers from a secret admirer.

---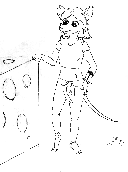 Samwise, the kawaii samurai.

---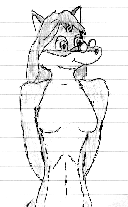 Just a generic vixen. Still trying to get my anatomy down. 'In the fur'.

---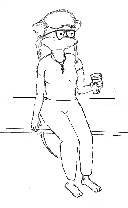 This is my personal muse. I don't even know her name. I was trying for a nerdy, but not unattractive appearance. Despite the flaws, its still one of my favorites.
---
Pencil sketches.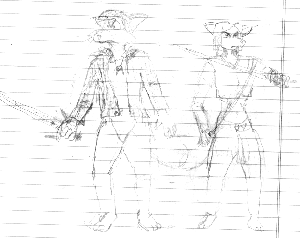 Toast and Samwise, about to face the tree weasel hordes.

---
Yiff, my alternate character on FurryMUCK. A cute nonanthro foxy.

---

Yerf, a cute nonanthro vixen.

---
If you are on FurryMUCK, just leave me page #mail. (I'm Toast) Of course you can always just email me at:
jpeterso@panix.com
---
Last update was on Saturday, 20-Sep-1997 13:46:16 EDT.
Comments? jpeterso@panix.com

Space for this page provided by PPSI Educational Software