I am sure that I am not the only one.
I want this to end, but tomorrow will be pure hell.
Even if it is a Biden blowout, I will have to be watching the new coverage, which means that I will have to watch the pundits pontificate.
Well, I refuse to do this sober.
BTW, my prediction. (joking)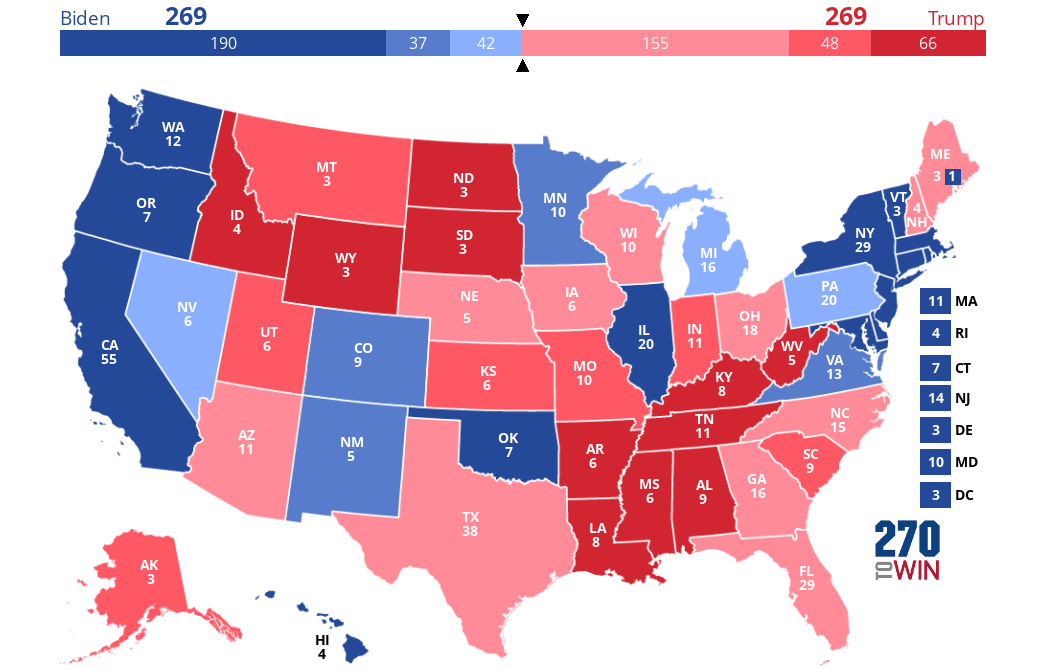 Click the map to create your own at
270toWin.com