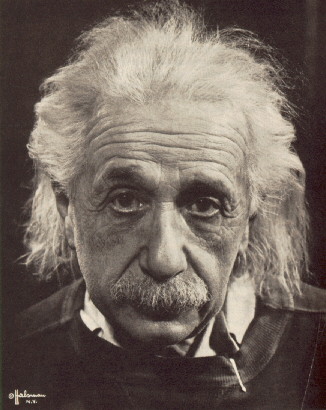 Observations of an eclipse from multiple locations proved that Einstein's General Theory of Relativity was correct:
On May 29, 1919, a solar eclipse forever altered our conception of gravity, rewrote the laws of physics and turned a 40-year-old, wild-haired scientist into a global celebrity — the very personification of scientific genius.

It was a very good day for Albert Einstein.

The 1919 eclipse across South America and Africa provided direct evidence for Einstein's mind-bending theory of gravity. He proposed in 1915 that gravity isn't a spooky force acting across space but rather is a feature of the essence of space and time. Gravity is the warping and curving of the fabric of the universe.

Einstein's theory — the general theory of relativity — was hailed by the physicist J.J. Thomson as "one of the greatest achievements of human thought." It has been confirmed by many more observations over the century, including the detection of gravitational waves and the first picture of a black hole just this year. He cracked a fundamental code of the universe.

………

Einstein had emerged from obscurity in 1905 with a series of astonishing papers that obliterated classical notions about time and space. But his greatest achievement came a decade later, in 1915, when he described the equations governing gravity. He'd figured out a fundamental feature of the universe, using merely the power of his brain. But was it true? What if his equations were just a mathematical fancy, something that looked nifty on paper but did not correspond to physical reality?

Einstein proposed an experimental test. A solar eclipse would block the sun's light and allow scientists to study starlight passing close to the sun. His theory predicted that the sun's gravitational field would displace the starlight by a certain amount compared to where they would be under classical theories of gravity.

British astronomer Arthur Eddington led an expedition to observe the eclipse from two locations, one in Brazil and one on the island of Principe near the African coast.

The stars backed Einstein.
Break out the champagne, or not, depending on how you feel about General Relativity.