Bash at the Boathouse
25/09/06 15:06 Filed in:
Poker
I went to the
Bash at the Boathouse
this past weekend and had a terrific time.
AlCantHang
did a great job organizing the event and I believe they raised over $12,000 for charity. Woo hoo!
And I even got a picture of me playing with
Gavin Smith
. Gavin was a lot of fun. A real gentleman and the amount of charity work that he does is an inspiration.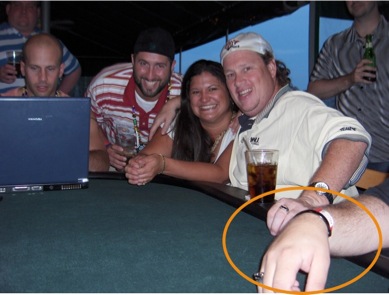 Please. No comments on the picture.

it was also really cool meeting
Justin Shronk
from the Circuit and all the bloggers that were there too.