Arrival in Vegas T-minus 4 days.
28/07/06 18:17 Filed in:
Poker
I made it to Vegas. No problems. I went to check into the hotel and they had a special counter for PokerStars folks. I was on their list, so it looks like this is real.
After checking into the hotel, I headed over to the Rio to check in for the event.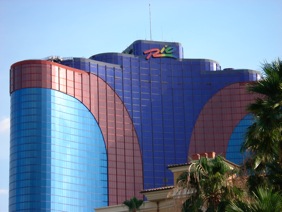 They have an expo going on there. A bunch of booths representing many sites and tons of poker products. And lot's of cute booth babes. Much better than Macword Expo on that account.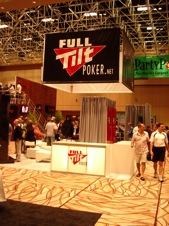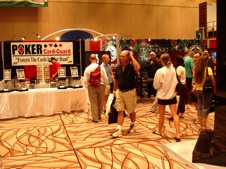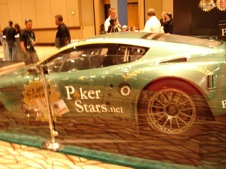 Now for the really cool part...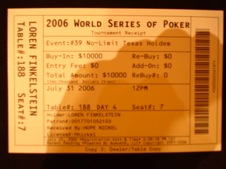 I am playing in the 4th first day which is Monday. Did I explain that? They have so many players this year that they split em into 4 groups of about 2000. Group A plays Friday. Group B on Saturday. Etc. Each "first" day the groups play down until there are 800 people. Then the Groups A and B meet on Tuesday, and Groups C&D meet on Wednesday. Both "second days" they play down to 700 people. Everyone had Thursday off and Friday the whole remaining field continues.
Update. They have even more people than expected. They have "alternates" waiting for people to bust out so that that can take their seat. I have heard that means the first day plays down to 900 instead of 800. It's madness.
See some cool people like Kenna James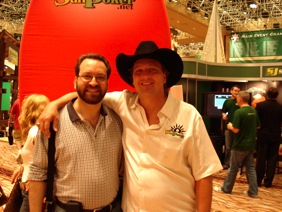 And Ron Jeremy???