Friday T-minus 3 days
31/07/06 00:36 Filed in:
Poker
I don't start until Monday, but I went to the Rio to see the first first day begin. It was crazy exciting. James Garner, who is playing in the event for the first time kicked it off.
I also got to see
Wil Wheaton
, who has been blogging the series for PokerStars. If you don't read his blog, you should.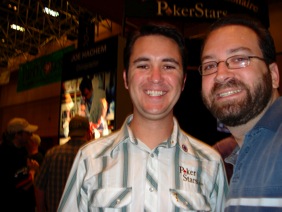 And then there was this guy.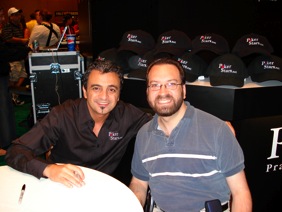 Joe Hachem, the current world champ is a class act. He was signing autographs for hours and never had anything but a smile and a nice word for the people who came to see him. Not bad for someone who won over $7 Million just one year ago.